New wine line: EXIMIA Family Selection
From our organic vineyards located in Friuli Venezia-Giulia, whose terroir owns the capacity to produce complex wines, was born the EXIMIA line, which means "Extraordinary" in Latin.
Eximia is a family selection from La Jara which includes four single-variety still wines, two reds and two whites: Pinot Noir, Cabernet Sauvignon, Sauvignon Blanc and Pinot Blanc, all certified Organic & Vegan.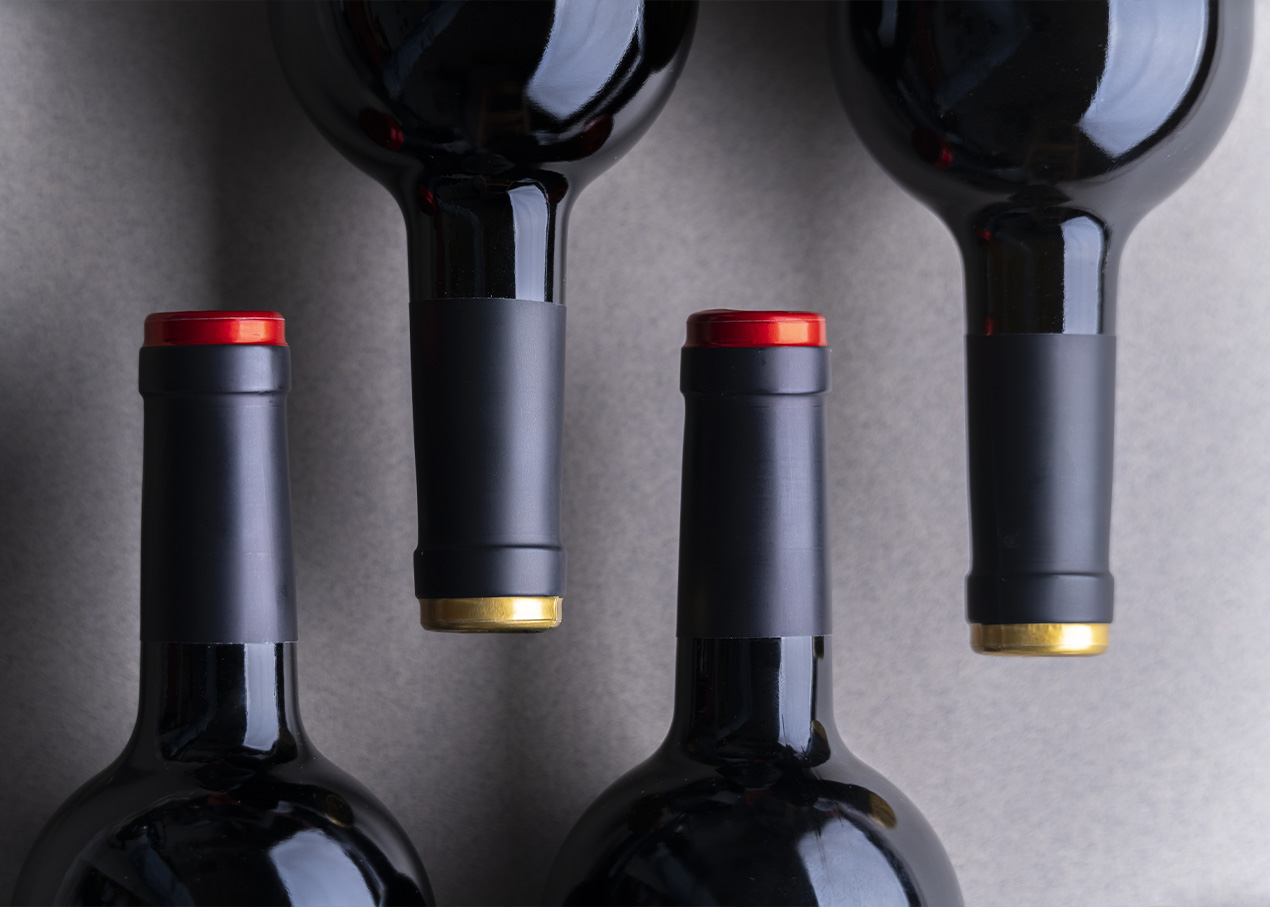 Below we will tell you about the aromas of each wine, which you can discover in detail in the "Wines" section of our website.
Pinot Noir: Intense fruitiness, with notes of redcurrant, blueberry and marasca cherry. Harmonious and mineral taste, with full-flavored aromas and spicy hints. Medium-bodied but persistent.
Pinot Blanc: Pear, quince, white-fleshed fruit aromas. Lively, delicate, enjoyable and aromatic taste, with hints of nectarine. Good acidity.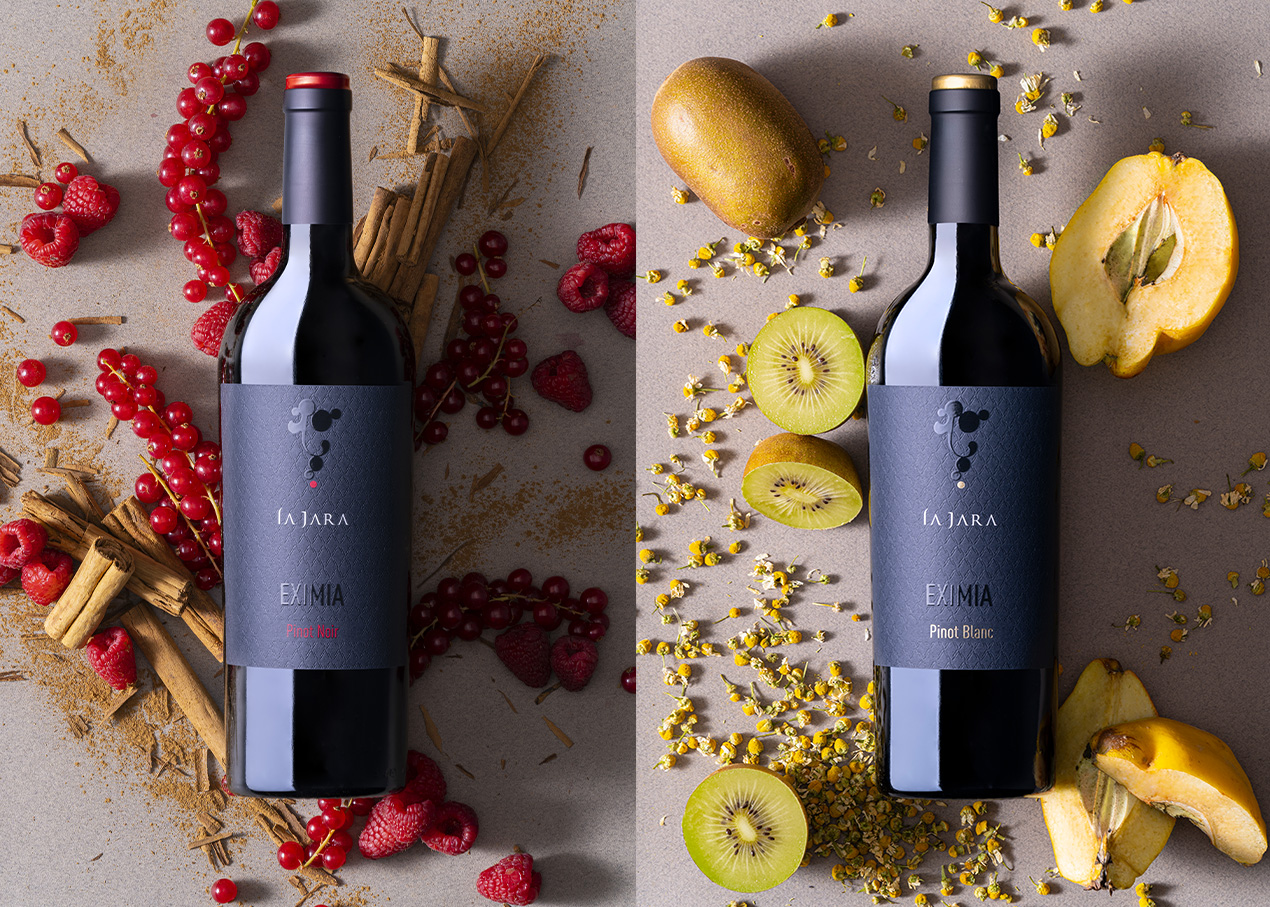 Cabernet Sauvignon: Intense, with hints of red fruits such as blackberry, blackcurrant, cherry and plum. Fresh, vibrant and fascinating taste, with delicate spicy notes of black pepper and cinnamon. Good persistence and soft fluffy tannins.
Sauvignon Blanc: Intense, with sensations of white flowers, tomato leaves and sage. Fresh, dry and intriguing taste, with hints of white currant, citrus and elderflower.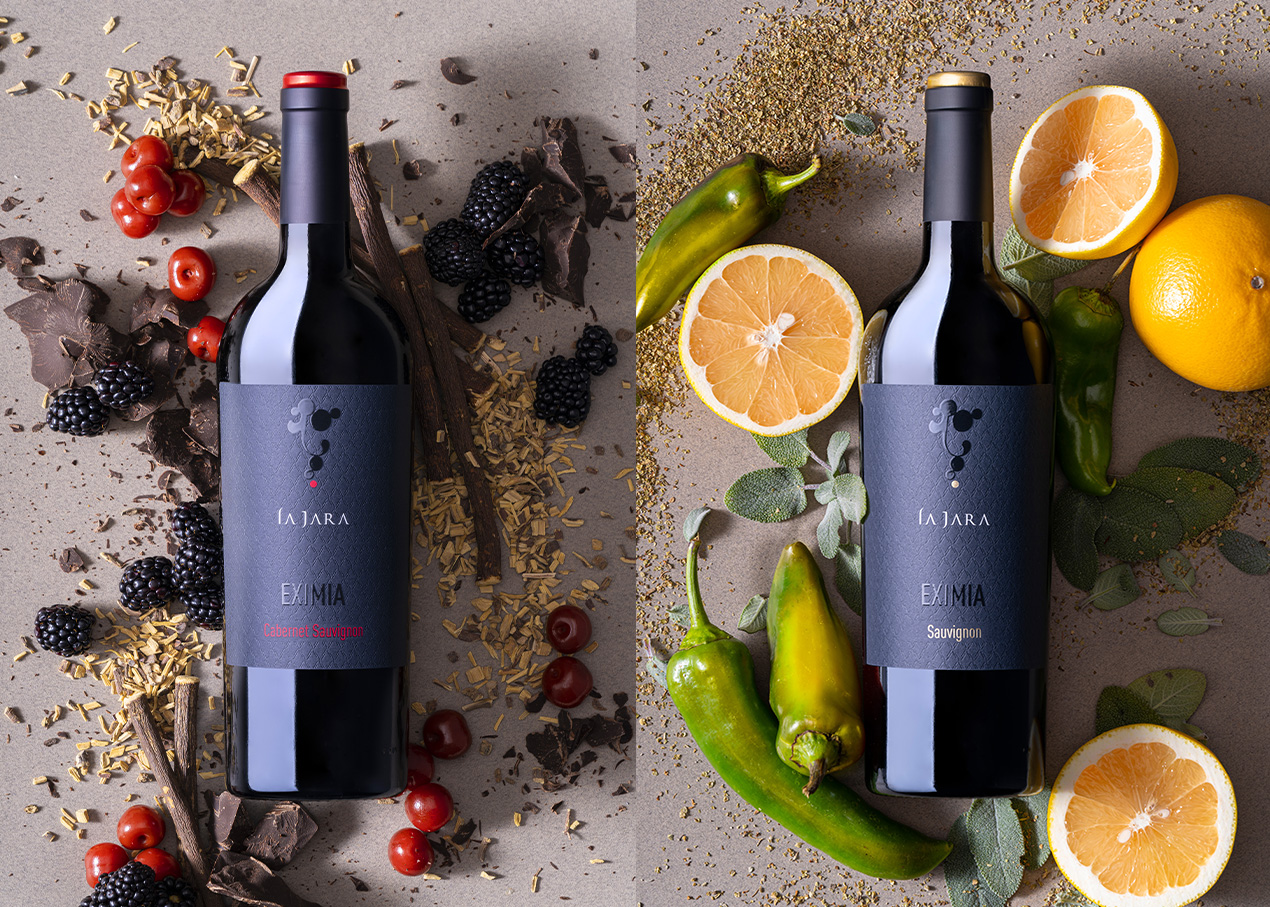 Following the release of this new line of wines and to allow our customers and wine enthusiasts to taste it,
we have introduced the "Eximia" option to our tasting offer, which allows our guests to experience this special Family Selection.
Teamwork is our strength and from the vineyard to the bottle we take care of every detail to create wines that are "extraordinary" from every point of view.
To book a wine tasting or a visit to our cellar, send an email at: info@lajara.it.
We are happy to announce that the wines of our new line "Eximia - Family Selection"obtained…
It is with great pleasure that we announce that 6 of our wines have achieved extraordinary…
La Jara Wine Tour is a unique experience that grants you the chance of enjoying charming…